Workrise Job Sheets (JS) should be submitted using Microsoft Excel products. This document outlines steps to submit a JS from Apple products (iOS and macOS) if you do not have the Microsoft suite on your computer. You will need internet access to complete this process.
Note: You can submit using a phone or tablet, but it is recommended that you use a desktop or laptop computer to submit your JS if accessible.


Step 1:
Download the JS from your Workrise Profile onto your computer or phone. You may want to choose to download to your desktop for easy access.
Step 2:
Sign-up for the free version of Microsoft Office by visiting https://www.office.com/.
Step 3:
Create your account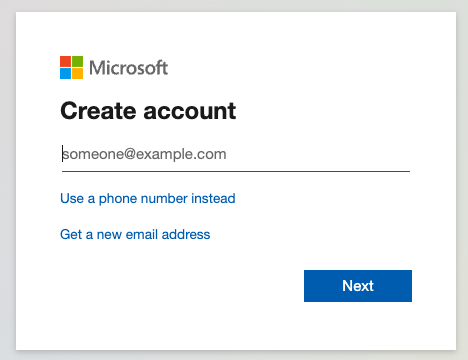 Step 4:
Once your account is created you can access Microsoft Office products.

To download your JS, select the "upload" option in the upper right or middle of the page.

Search for the file that you downloaded in Step 1.

Note: You can also drag and drop the file to upload.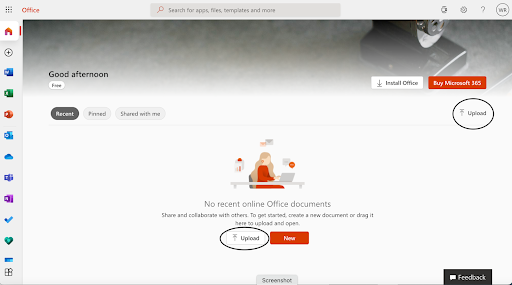 Step 5:
Fill out your JS completely with all information.

Save a copy to your computer or phone by selecting "File" on the top left navigation bar, then "Save As".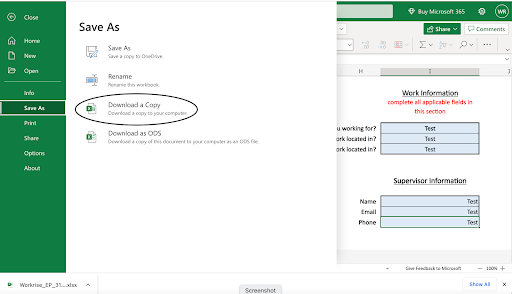 Step 6:
Submit your JS to your Workrise profile.

If you need additional technical assistance you can reach Support at support@workrise.com 866-467-4487 opt. 2.