How to log in for the first time
Welcome to your new Workrise Account! In this guide, you can learn more about creating your account and logging in.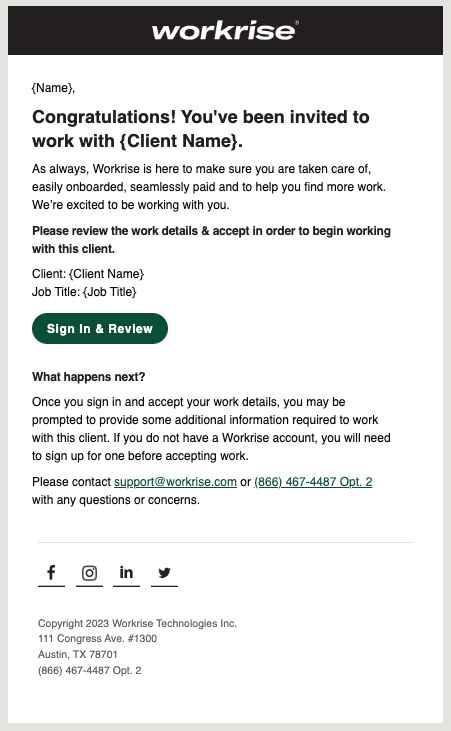 First, find the welcome email you received from us. It's important to follow the link in this email so we connect you to the right account experience! If you can't find the invite email please search your inbox for noreply@workrise.com or check your spam/junk folder before reaching out to Workrise. When you're ready, click "Sign In & Review."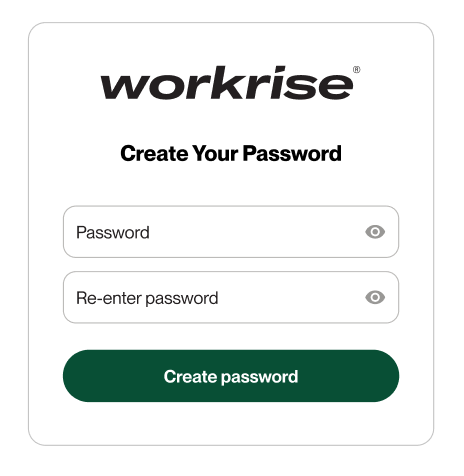 Create a password and click "Submit" once you're finished. Your account information is safe with us! We make sure that all your information is secure.
How to reset your password
Having trouble remembering your password? No worries.
Simply select the password reset option on our login page,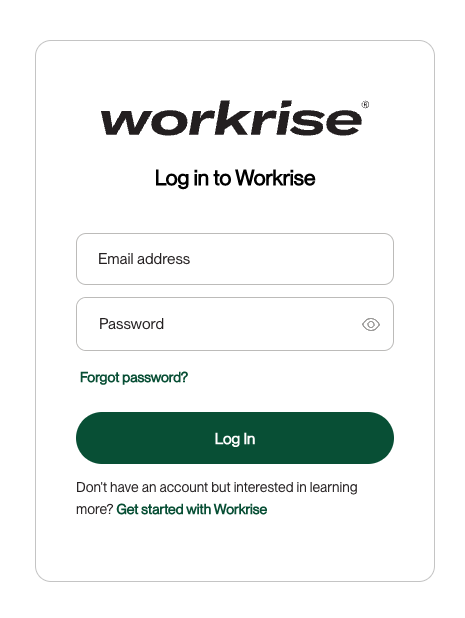 Enter your email,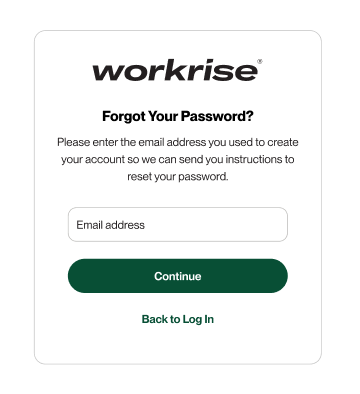 And you'll receive an email to begin the process provided that email is associated with a Workrise user login. If you don't receive an email, please contact our Customer Support Team so we can ensure you are set up correctly with the appropriate permissions.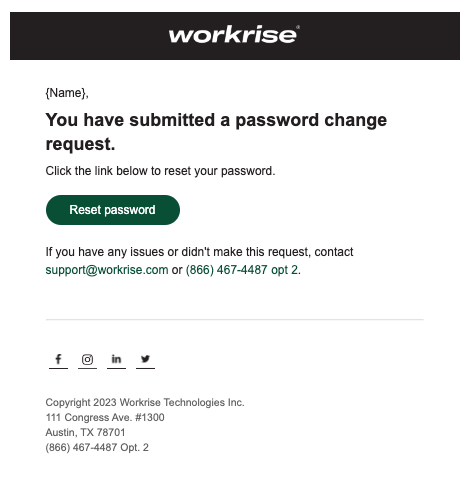 Select the Reset password option and provide your new password in the login screen.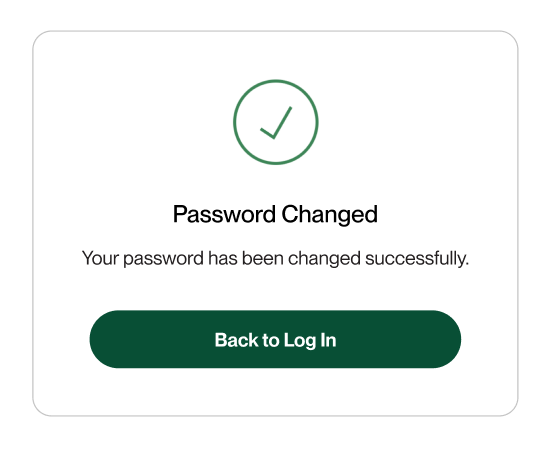 I have the right username and password, but can't login
This may be due to incorrect user permissions. Please contact our Customer Support Team to ensure you have the right user permissions for your Workrise account.