Workrise is dedicated to improving transparency and getting you paid on time, every time, with the Vendor Invoicing Portal in Connect. With this portal, Workrise hopes to provide all service providers with the following benefits:
Never email an invoice again!

Process invoices securely

Easily search and download invoices

View all payments and statuses

Scale your business faster with technology
In addition, vendors can now receive payments through ACH direct deposit. If you're interested in this option, please reach out to connect@workrise.com for more information.
Submitting Invoices
To get started, sign in to RigUp and hover over to the Connect tab. From there, you'll select Invoices from the dropdown. Once you're on this page, you'll see that there is an option to Submit New Invoices.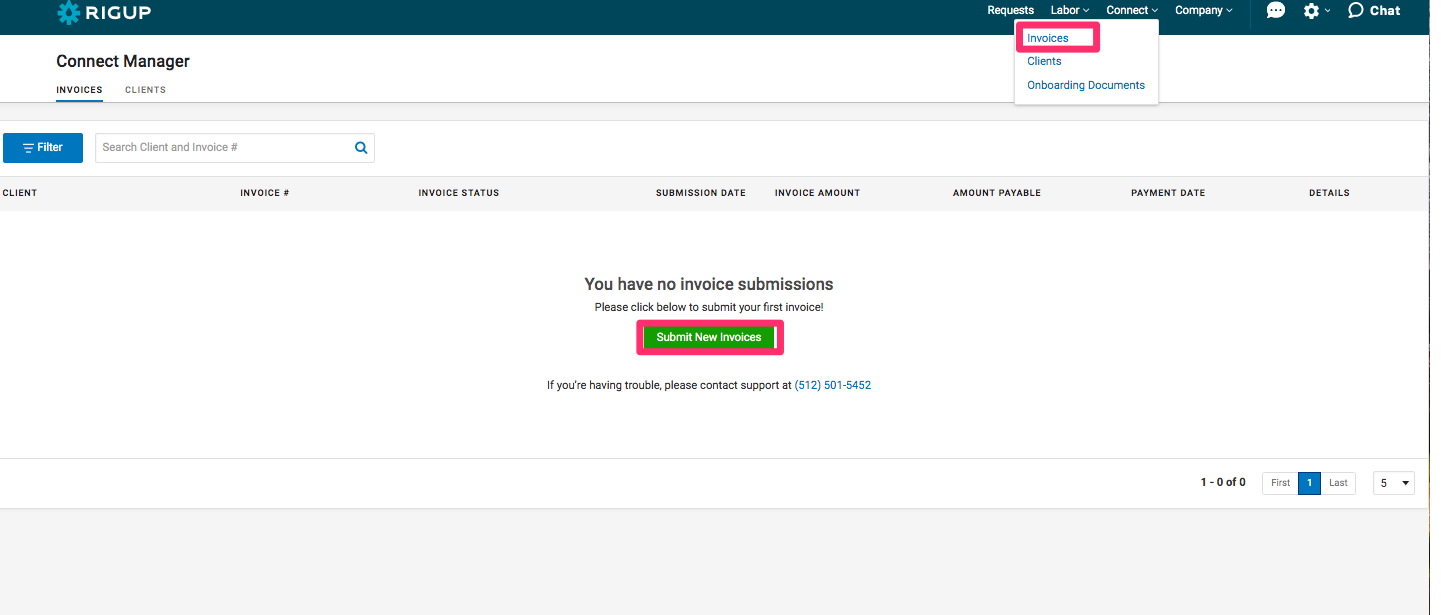 Provide Client Details
After you click Submit New Invoices, it will take you to the portal where you can start submitting invoices. First, make sure to select a client name. Then you'll be able to upload one or more invoices. Always make sure to have proof of work included. Click Continue once you've uploaded all documents.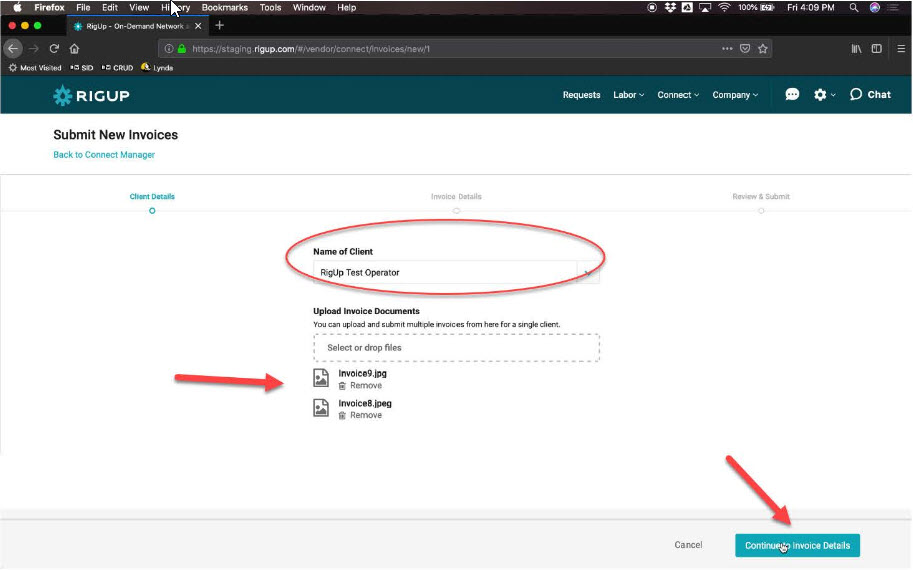 Provide Invoice Details
After clicking continue, you'll be on this page where you'll need to provide all details regarding the invoice. Always make sure that the AFE/Cost Code numbers are listed on the invoice as well as the Well Name(s). Select Proof of Work Included if there are field tickets attached. Please note that you can still submit invoices without "Proof of Work" as long as they have proper approval. Click Continue to Next Invoice or Continue to Review and Submit if there's only one invoice.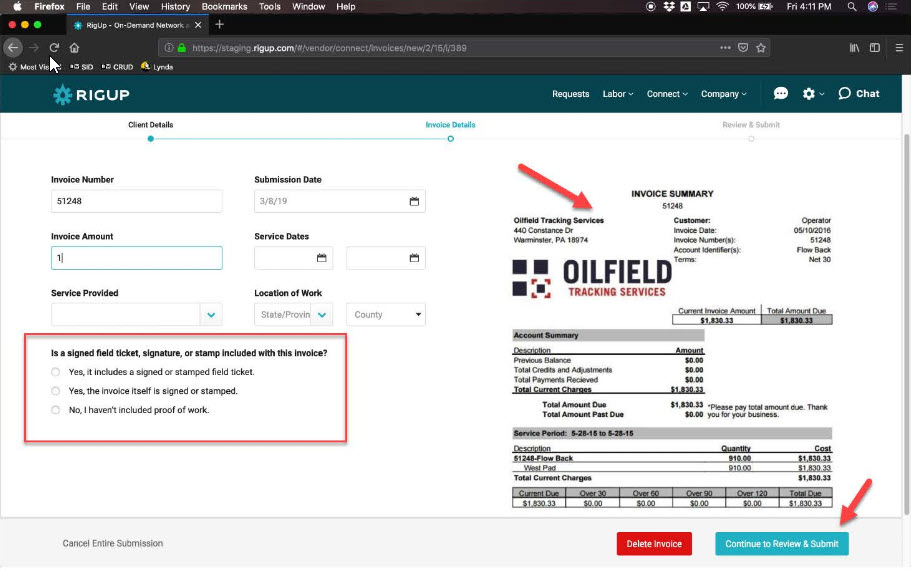 Review & Submit
On this page, you'll be able to see and review all the details of the invoice(s). Click Confirm & Submit Invoice when you're finished.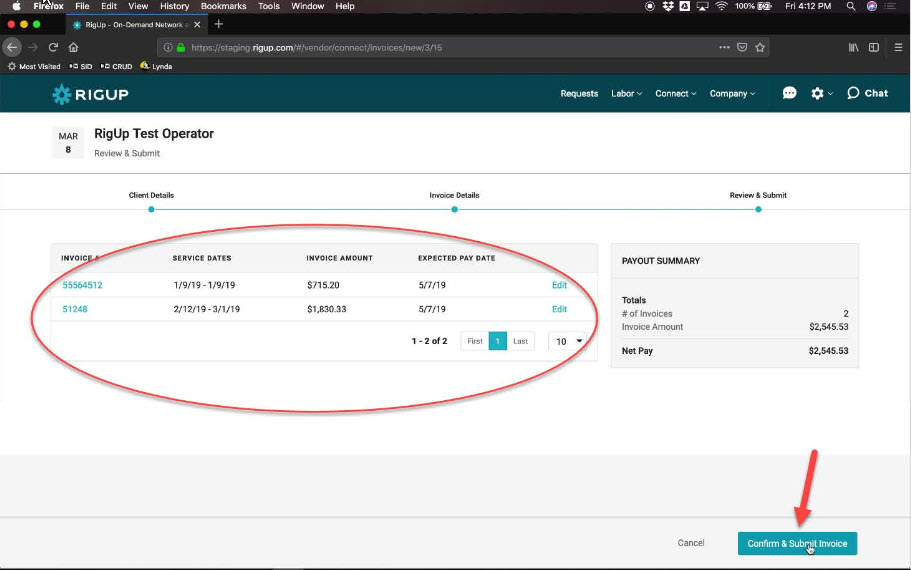 Tracking Invoices
Once you've submitted all of your invoices, you can review and manage them in the portal. You can also see the submission dates & payment dates, as well as the status of the invoices.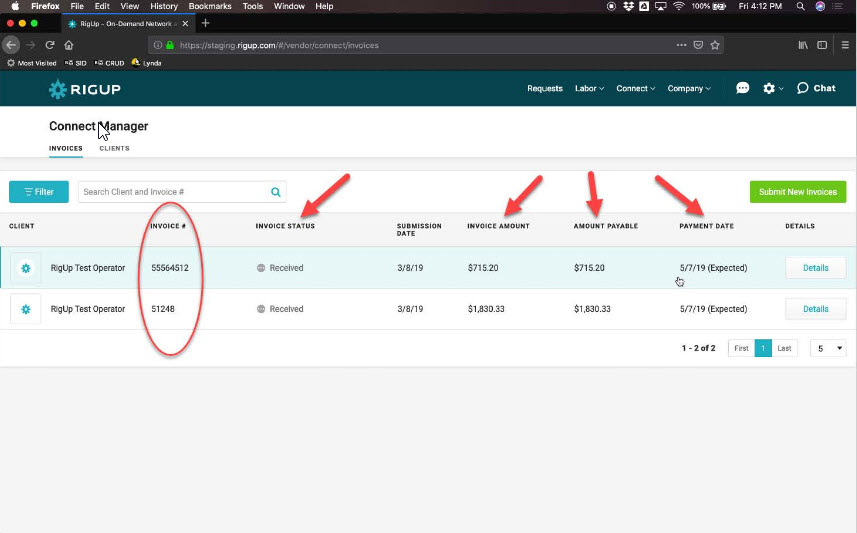 Contact Us
For more information or to speak with a Workrise representative, please email us at support@workrise.com