Welcome to your new Workrise Account! In this guide, we'll review how to complete onboarding. If you have an existing account, you can simply log in – learn more about logging in by reading this support article or viewing this support video.
First, find the job invitation email you received from us. It's important to follow the link in this email so we connect you to the right account experience! If you can't find the invite email please search your inbox for "support@workrise.com" or check your spam/junk folder before reaching out to Workrise.
When you're ready, click "Sign In & Review."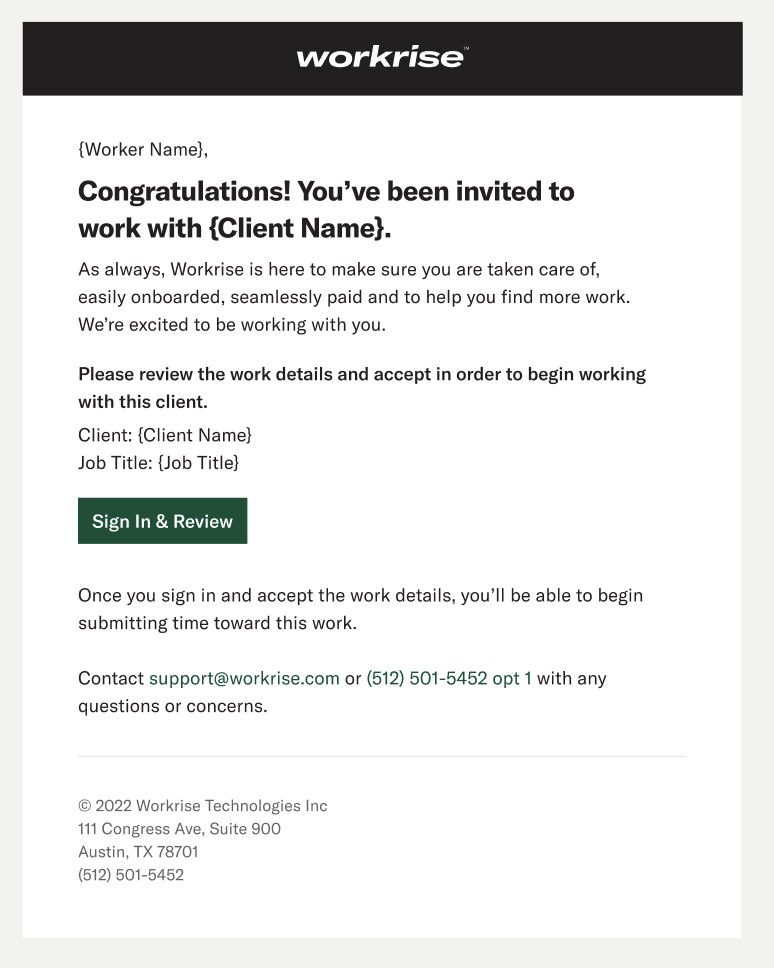 Click the "Create Account" link below the "Log In" button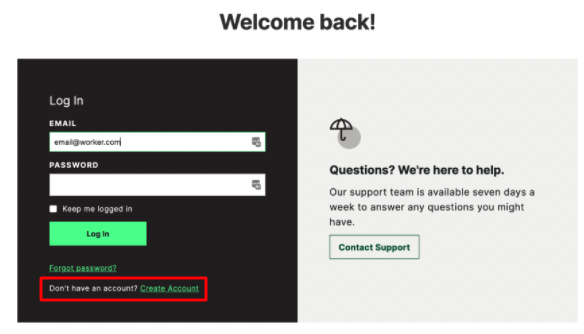 Create a password and click "Submit" once you're finished. Your account information is safe with us! We make sure that all your information is secure.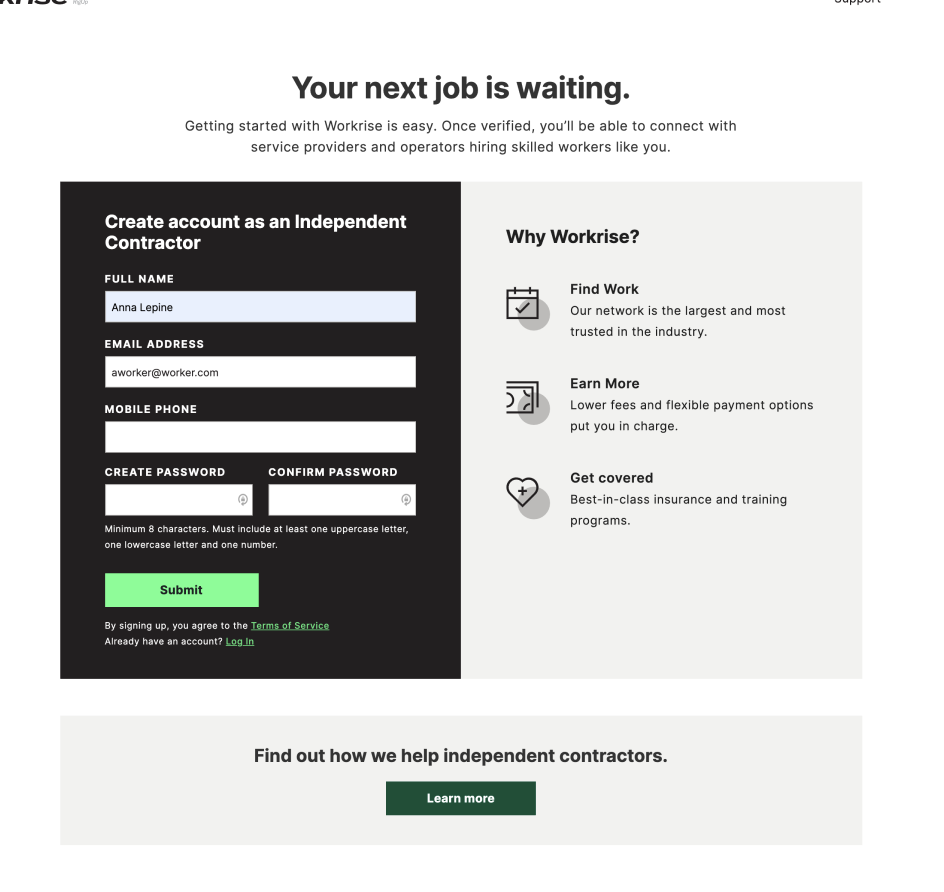 Once you've logged in, you'll see your current job assignment. Check that the client name and details are correct, and then click "Accept Work." If something looks wrong, click "Decline" and let your Account Manager know what details were incorrect.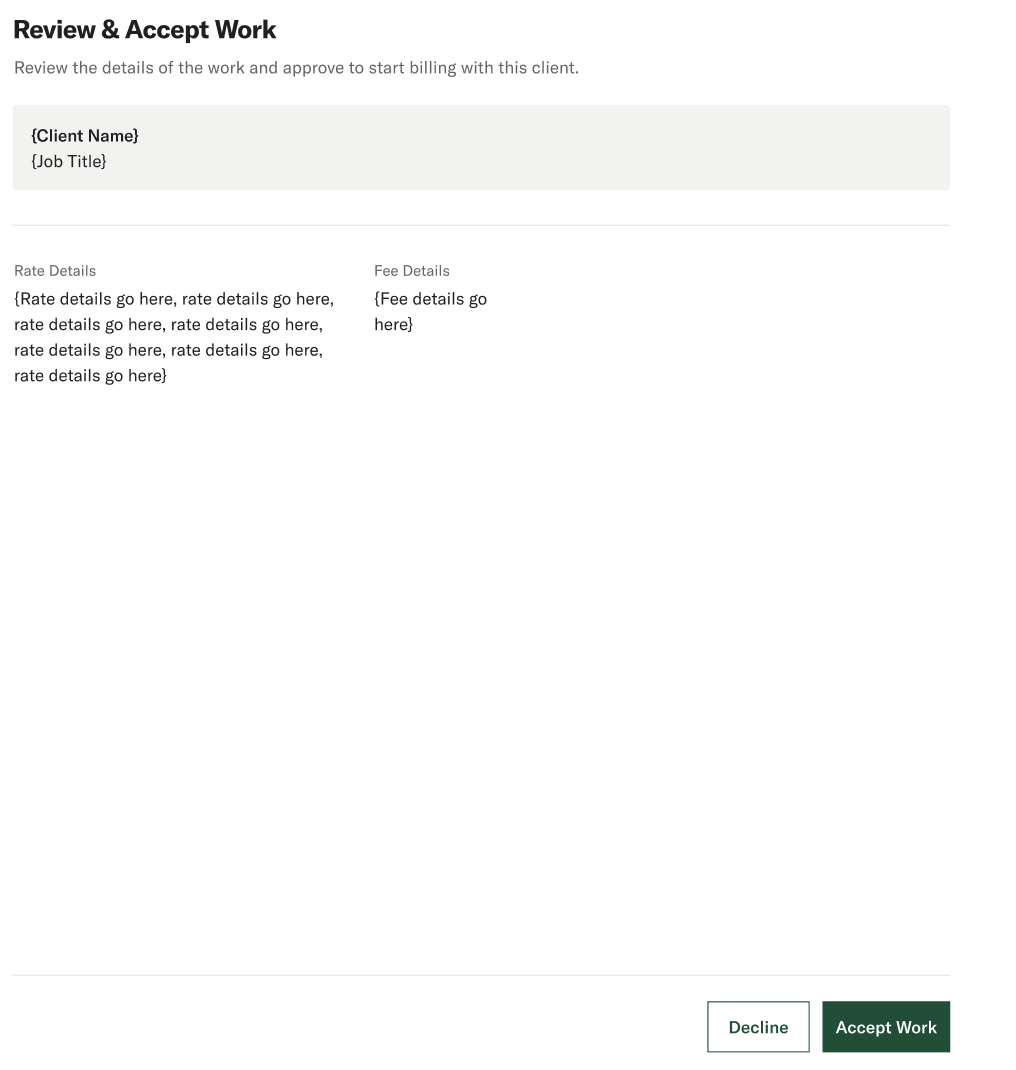 At this point, onboarding steps may look different depending upon what type of worker you are. If needed, you'll see a screen prompting you to finish setting up your account.
Make sure you have your emergency contact, tax filing, and banking information handy and then click "Finish Account Setup." If at any time you need to take a break, click "Exit and Finish Later." However, it's important to complete your account setup so you can submit your job sheets and get paid on time.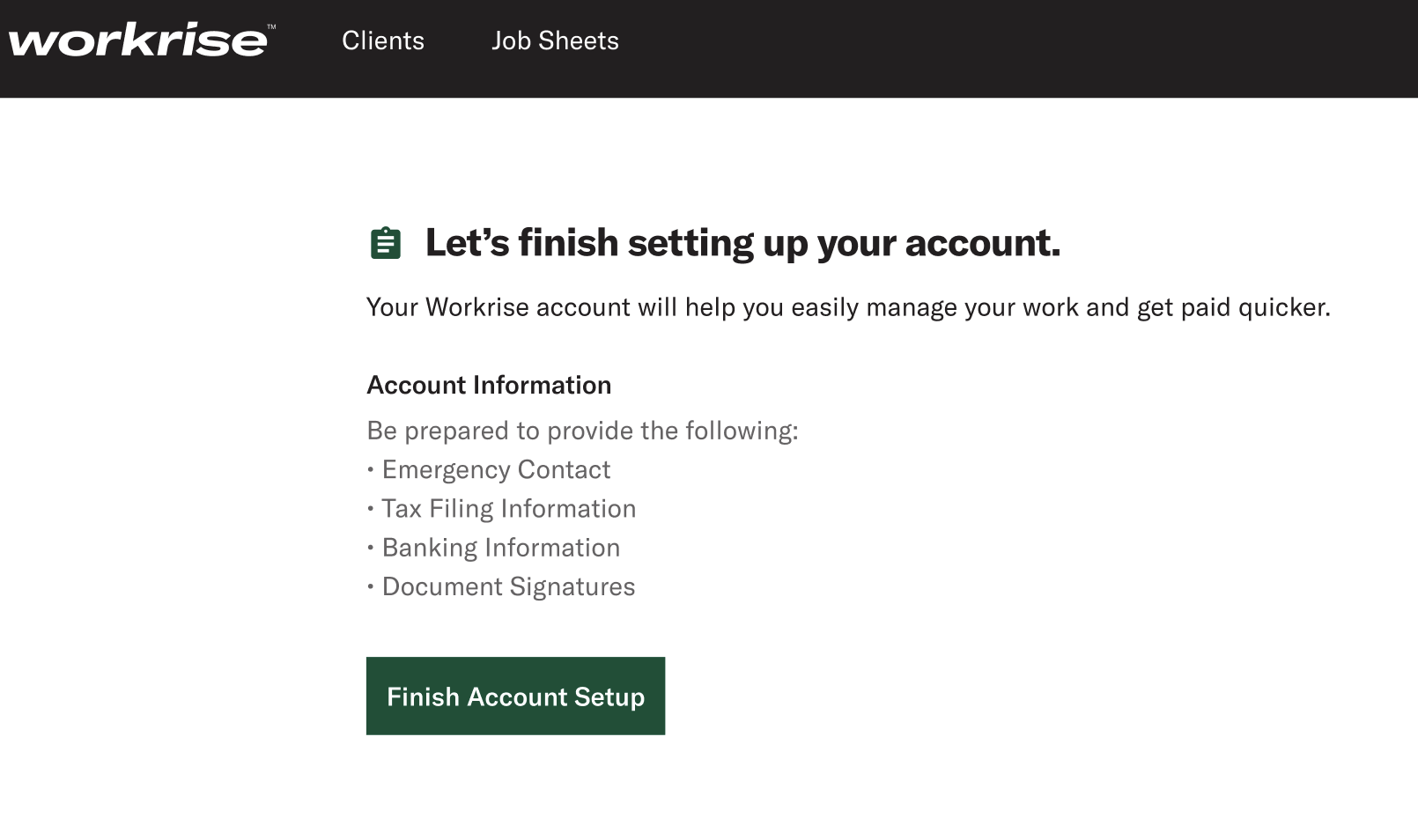 Tell us about yourself! Please enter basic information about yourself and click "Save and Continue."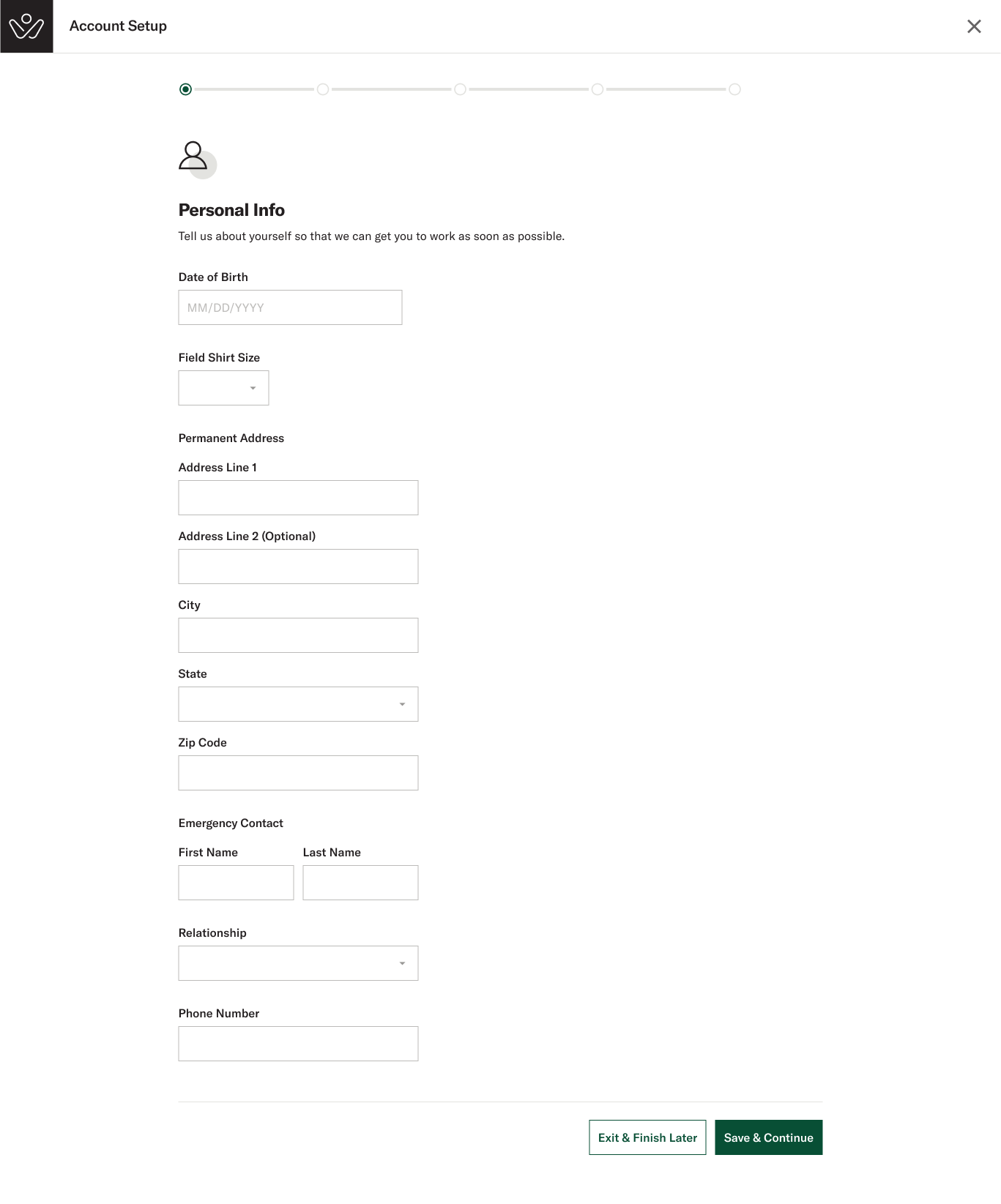 Fill in your tax information. Please double-check your tax information so it gets filed accurately! Click "Save and Continue."
*Note, if you are currently billing as an individual, but later need to start billing through your business (LLC, S Corp, C Corp, etc) you can update that information within your Workrise account. Please review this support article to learn how to update your billing entity type.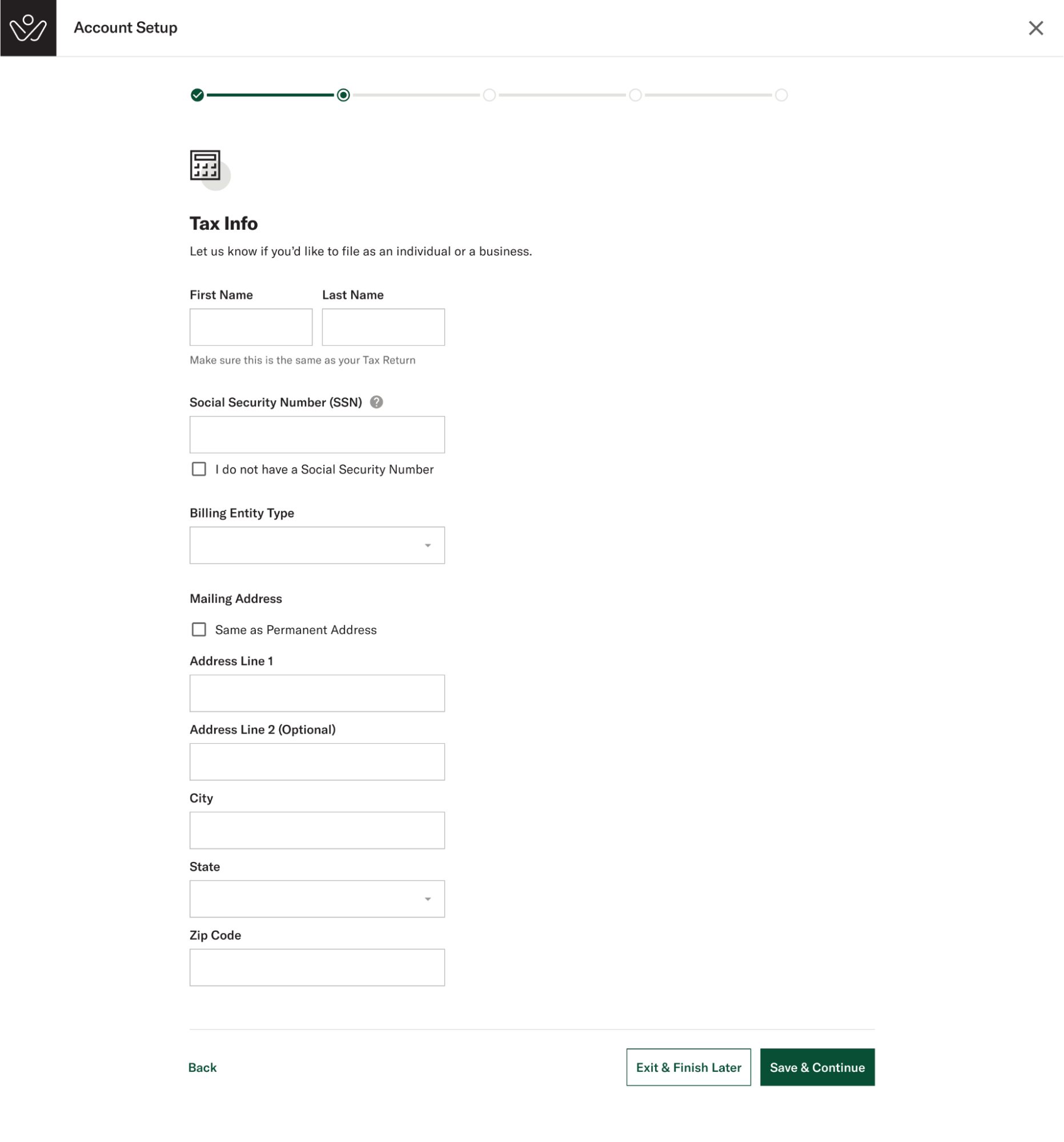 Provide your payment information. Select your preferred payment type from the drop down menu.
If you choose "Direct Deposit" you'll provide your bank account information such as bank name, account type, account number, and routing number. This information can be found at the bottom of your check. If your bank has online banking, this information is typically found in the account details section.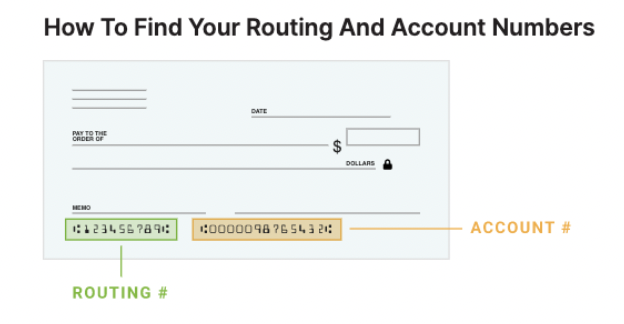 If you choose "Paper Check," your check will be delivered to the address you provided within the previous Tax Info step.
Click "Save and Continue."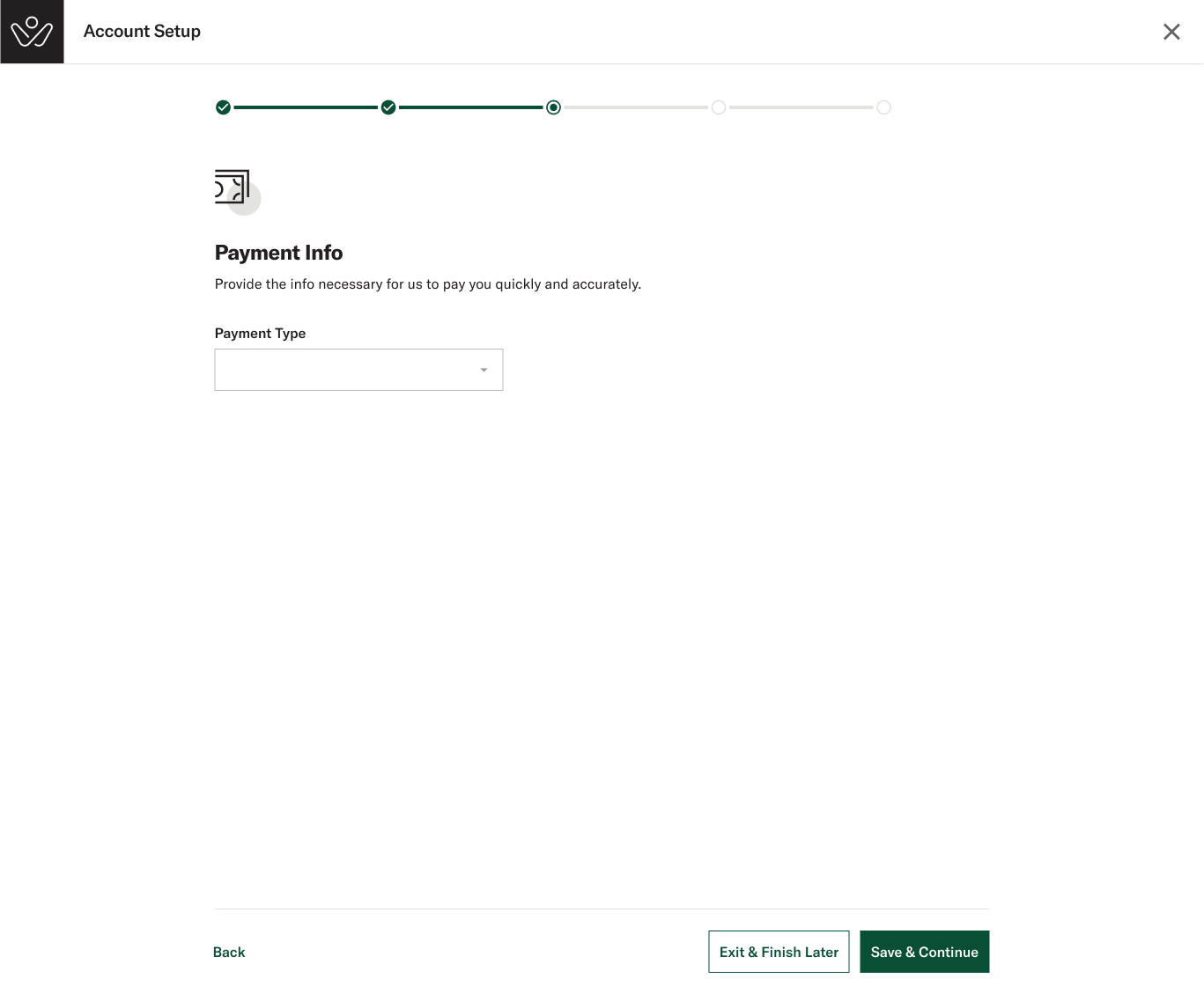 Review & Sign any Workrise and Client specific material. Click into the form to bring you to DocuSign, where you can securely sign your documents. Once you finish signing the documents, click "Save & Continue."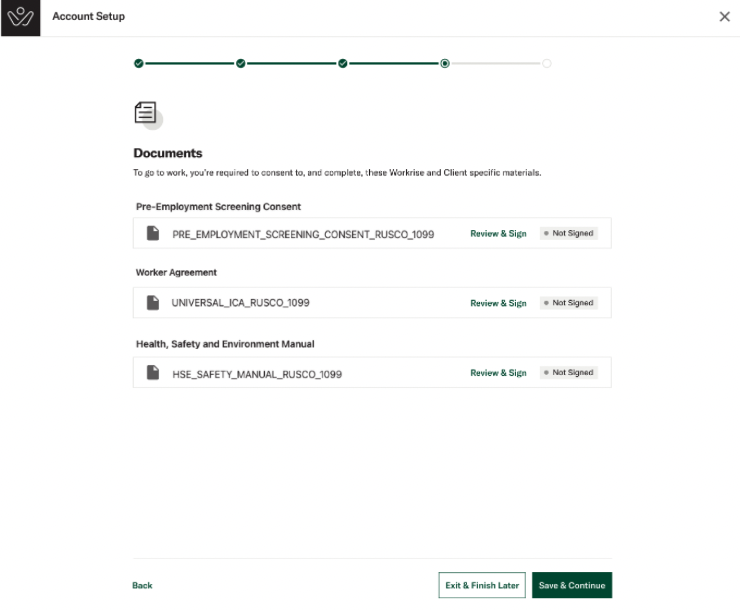 Confirm your details. You're almost done! Double-check your account details. If anything needs edits, you can click the "Edit" icon to be taken back to that section. If everything looks correct, click "Confirm."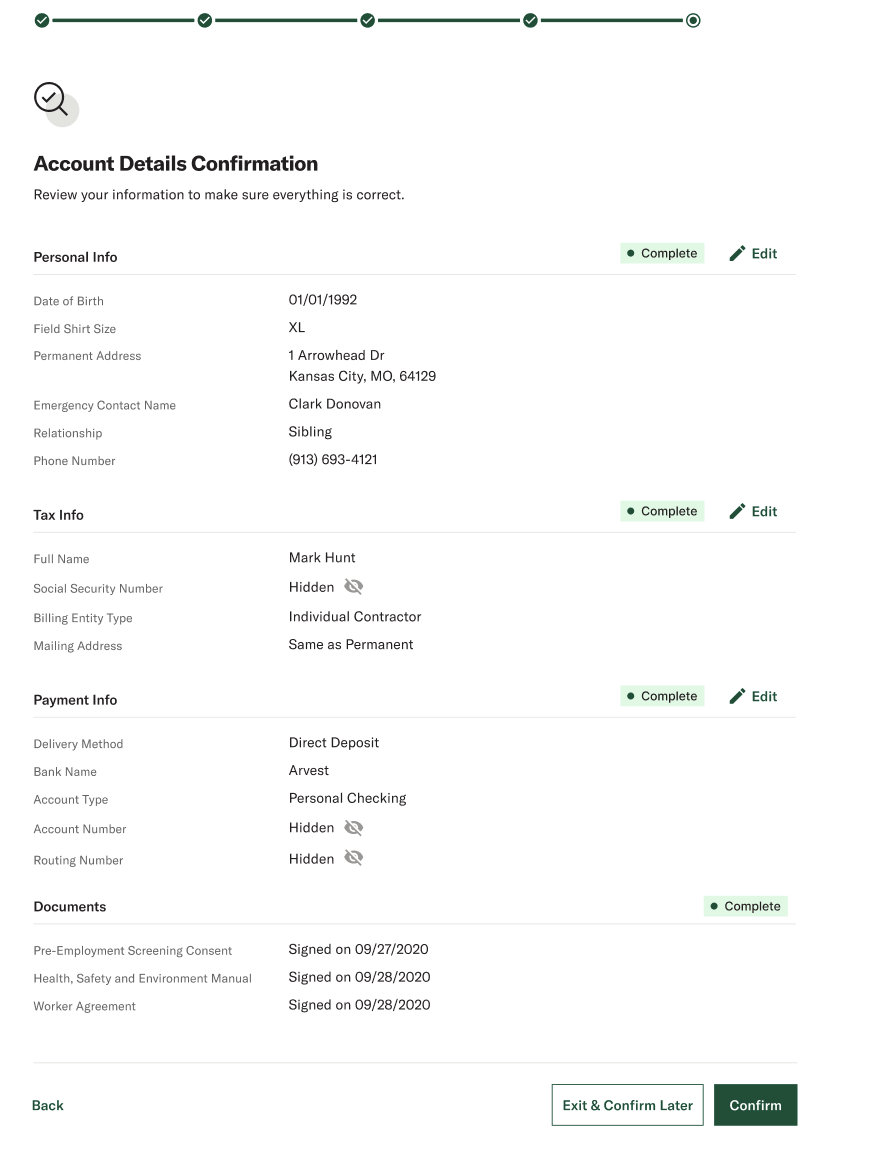 Thanks for setting up your Workrise account! Depending upon what type of worker you are, there may be additional onboarding tasks needed. If we need anything else, we'll send you an email with directions.
Click "View My Clients" to access your account and start submitting your time to get paid. For help submitting job sheets, you can review this support article or this support video.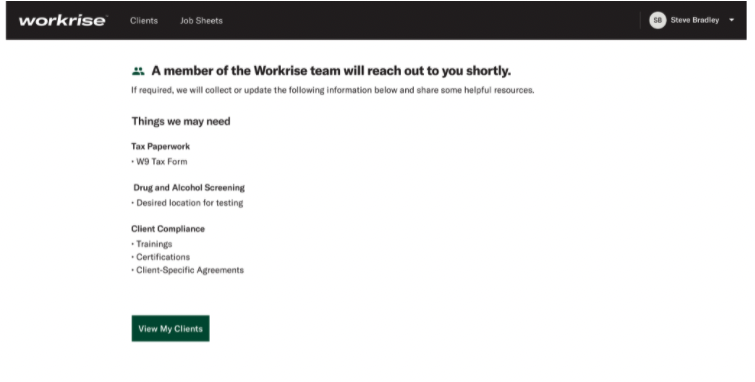 Have Questions?
Click the "Help" button on the bottom of your screen to chat with a support representative
Email us at support@workrise.com
Call us at 866.467.4487 opt. 2