To update your account information, first log into your Workrise Account. Select "Account Settings" from the drop down menu in the header.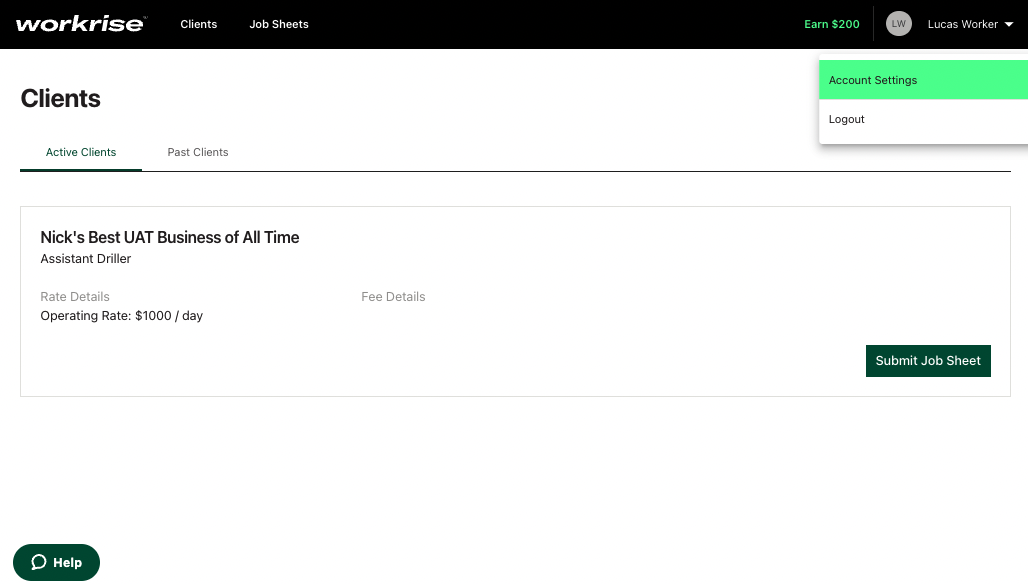 If needed, you'll be prompted to select the account you'd like to view. You'll only see this screen if you are working under more than one of our business entities.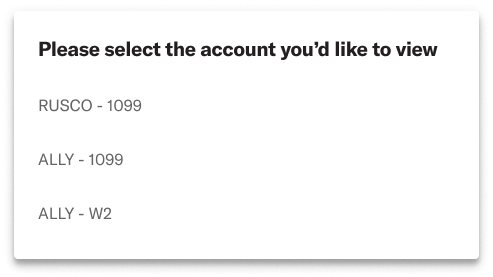 Here you edit your account information by clicking the pencil icon next to each section.
*Note: if you'd like to edit the email address associated with your account, please contact us as support@workrise.com or call us at 866.467.4487 (opt. 2).

If you are currently billing as an individual, but would like to start billing through your business (LLC, S Corp, C Corp, etc) you can update that information here. You can read this support article to walk you through this process.
Have Questions?
Click the "Help" button on the bottom of your screen to chat with a support representative
Email us at support@workrise.com
Call us at 866.467.4487 opt. 2